New year greetings from the foodstyling couple
Our cherished moments have visuals,sounds and often a taste anchored to it too.Close your eyes, and go back to a favorite birthday you hold precious.Feel the teeth sinking into that creamy cake.Ah blissful! the
stuff our food memories
are made up of.
Our forefathers, knew about the importance of food in our lives.They have beautifully weaved in food,to all the important occasions of our lives.Here are some interesting culinary traditions across the world, for A HAPPY NEW YEAR
celebrations.
Europe's New Year Lucky Foods
They eat twelve grapes as the clock chimes twelve times for midnight, to symbolize prosperous twelve months of the new year. Incidentally, eating a dozen grapes before,the 12 chimes of a midnight clock strikes,is not easy.
But this kid looks ready for 2018.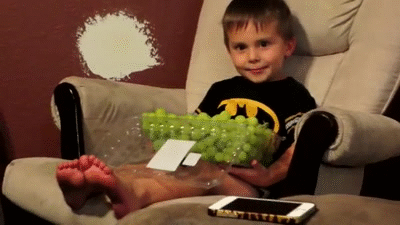 Smash a pomegranate on the floor. In Greece, when the new year turns, a pomegranate is smashed on the floor in front of the door to break it open and reveal seeds symbolizing prosperity and good fortune.The more seeds, the more luck.
The 2nd Greek tradition on our list, this involves a special lemon-flavored cake called a vasilopita baked with coin inside Whoever finds the coin gets a year of good luck. That, or a chipped tooth.
Pickled Herring
They sure do love their pickled fish in European countries like Germany, Poland, and Scandinavia. However, eating a plate of pickled herring when the clock strikes midnight is customary if you hope the coming year will be bountiful. The silver fish is thought to symbolize good fortune.
4.France
It's also common to eat pancakes and ice cream in the morning on New Year's Day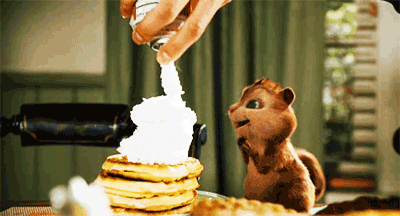 5.Italy
New Year's revelers will nosh on bowls of green lentils with sausage in hopes of a year of prosperity.The lentils,which swell when cooked,are believed to symbolize coins or wealth.
North & South America's New Year Lucky Foods
Whip up a batch of Hoppin' John
No, that's just a silly astronaut hopping around.No,his name is not John. Hoppin' John is a dish of black-eyed peas and rice is customary for New Year's Day in the American south,where black-eyed peas are considered auspicious based on their resemblance to coins.
On New Year's Eve a side of cornbread with your meal is consumed to bring
fortune.A
t Southern American tables.
The bread's golden-baked color is considered extra lucky as far as monetary success is concerned.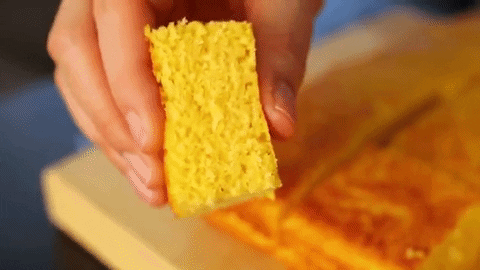 7.Cuba
In Cuba, the pig is a well known emblem of progress and innovation.Not only do residents enjoy a variety of pork dishes;they also bake cookies and pastries shaped like the animal as a sign of "moving forward" into a new year.
In many families, groups of women gather together to make hundreds of the little packets -- with each person in charge of one aspect of the cooking process -- to hand out to friends, family and neighbors. On New Year's, it's often served with menudo, a tripe and hominy soup that is famously good for hangovers.
Asian New Year Lucky Foods
In China, fish and abundance go hand in hand. In fact, eating fish is considered good luck as long as the fish is served whole (with the head and tail still attached)—which symbolizes a prosperous year from "beginning to end."
10.Japan
Slurp soba noodles without breaking them.In Japan,long buckwheat noodles symbolize long life,and are therefore lucky—but only if you eat them without chewing or breaking them.So get your slurping technique down like this guy.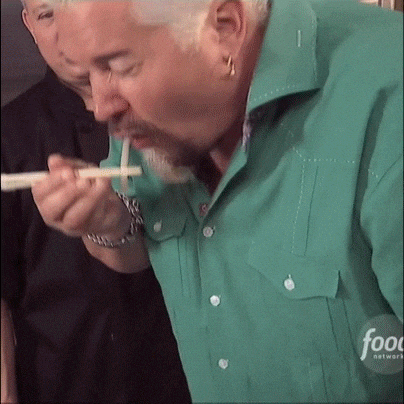 In the Philippines,one important tradition is to make sure that there is food left on the table when the clock strikes midnight in the hopes,that it will ensure a stocked pantry all year.
10.India
Our nation of varied cultures has different new years.
Ugadi the New Year day of Andhra and Karnataka.
Ugadi Pachadi,a drink given in New year resembles
the mixture of feelings in Life:
Neem Buds/Flowers for Bitterness,
Jaggery for Sweetness,
Raw Mango for Sourness
Thank you for reading this article.I would love responding to your comments.
We,Food stylists wish you a Healthy,Prosperous
and a Happy New Year.